Free Yourself From Consumer Complaints -
Do not be taken by empty promises
6. Priya Lefrancois of Glacier Forge of Eureka, Montana-
Do not do business with this man!
He calls himself a "Designer & Engineer" and is neither. He defaulted on a contract with Jack Venrick (FreedomForAllSeasons author) to make and install wrought iron railings December 2014. See picture of Priya Lefrancois and his vehicle below. He also owes his employees of Glacier Forge a couple months of back wages as of February 2015 and has defaulted on unfinished work from more than just myself and has defaulted on loan(s) from a local bank in Eureka, Montana. When I last visited his business north of Eureka, Montana to collect the unfinished rails in February 2015, I had a long talk with his ex business partner who is a relative. I was told the bank was going to repossess his welding equipment. Plus I had to spend an additional $1200 to have the unfinished welding done, some shody welding redone plus have all of the railings sand blasted and powder coated because they were a rusted mess. He left Eureka, Montana in February 2015 and is now reported to be in the greater Seattle area fishing for more business on LinkedIn as "CEO at ODST". He will tell you anything to get your money and then not deliver the product at the quality, quanity, cost and schedule he promised. You can also find him on Facebook.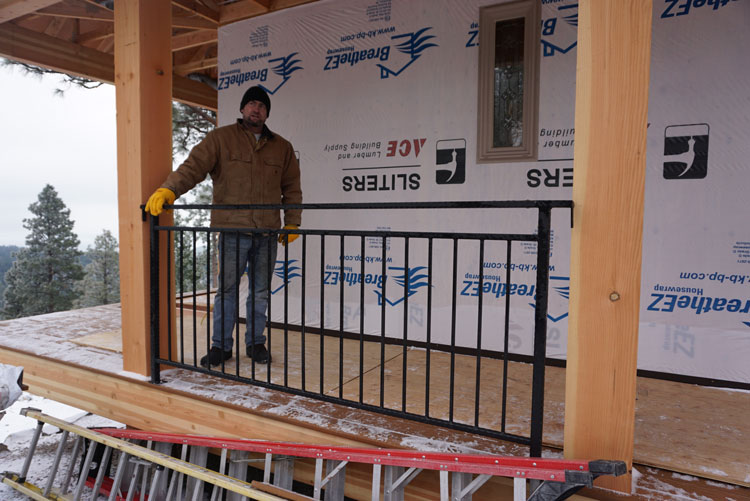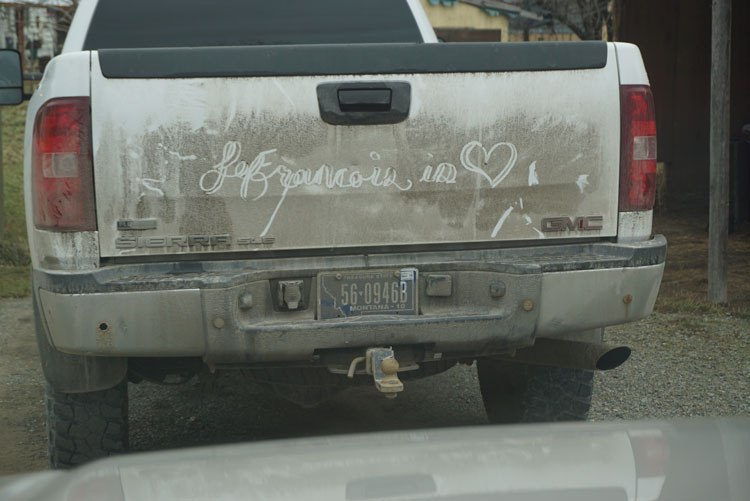 2. Do not buy products online from www.outdoor.com -They have a terrible return policy. Only shop online at sites who have friendly return policies, i.e. read their return policy carefully and quiz them BEFORE your buy.
3. Do not buy products from Perimeter Technologies www.buyperimeter.com - their products are not as described and they do not honor returns of the product. Also the wireless dog fence is high maintenance including very frequent battery changes like
every 12 hours or more depending how active your dogs are. The power of the electromagnetic field of the home transceiver and collar transceivers is very weak and the reception is spotty even on flat land. The shock stimulus is also too weak and too short and large dogs run right through the boundary without hesitation. I believe the
dam animal rights activist are either running the company or have influenced it to near neutralize the effectiveness of the system.
4. Do not do business with www.classmates.com. - They are preditory and once you sign up
they will make it extremely difficult for you to deactivate your membership. They will
continue to auto bill you after the expiration without asking if you want to continue. they have made themselves difficult to contact, e.g. no phone numbers, no fax and no email. www.consumersaffairs.com site has lots of personal testimonial from other Classmate subscribers regarding these preditory auto billing and bait and switch tactics. A plaintif won their $9.5 million suit against Classmate , most of it going to the lawyers of course.
There are many other complaints like this on the web.
5. Always use Pay Pal when ordering online as an extra level of return protection. The Bankster Credit Card divisions are colluding with the merchants especially the larger ones. Credit Card divisions are much less friendly and cooperative than before their growing bankruptcies and book cooking have been exposed.
Yes I have a very high credit rating.
6. Do not do business with Calaway Construction Inc. Bigfork, Montana without contacting me first via my email below. I have a long list of issues, i.e. 37 Cons and 8 Pros.

Compiled by Jackranch
The Ranch at Freedom For All Seasons BARJRV
jacksranch at freedomforallseasons dot org